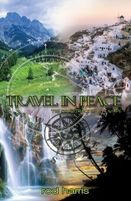 Travel in Peace
(The Soundtrack of My Escape)
Non-Fiction Book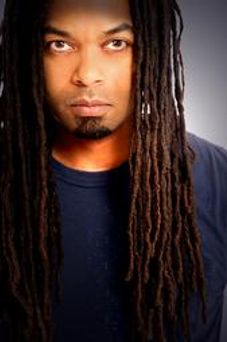 Citizen of the World -"rod"
This new music project represents thoughts and inspiration of a beautiful world God has created, along with admiration and intrigue of instruments and rhythms woven in various cultures from around the world.
We can easily be overwhelmed by the turmoil and chaos happening all over our world today, so feel free to use this as a soundtrack for your escape. No passport needed, just allow your mind to drift and imagine breathtaking destinations to find an escape, peace and tranquility. Please enjoy. (Jazz, World, Instrumentals)
Travel in Peace (Non-Fiction Book)
"A musician/songwriter's honest, introspective look at fear, truth and reconciling how our Plan B becomes our Plan A"
ebook now available
Travel in Peace -"rod" (Soundtrack)
Choose to experience a stimulating journey through music designed to assist visually in your travels around the world including stops to the rainforest of Costa Rica, the parades of Rio de Janeiro, the shores of the Caribbean, dine in Paris, the cathedrals of Spain, dancing in Amsterdam, to the castles of England, then rest in the gardens of Geneva and walk the streets of New Orleans among various other locations. A dream vacation with exotic and peaceful destinations, soothing melodies, tantalizing rhythms, to refresh the mind, body and spirit that's destined to be the soundtrack for your escape
Portraits From A Storm- Aloa Harris
 "Portraits From A Storm" by International Music Award winning artist Aloa Harris is a rich, groovy R&B/Contemporary/Inspirational CD. The vocals of this seasoned artist are powerful and sultry while the lyrics truly are uplifting and encouraging. Each track lays down a fresh beat and the CD ranges in style from classic 70's, to R&B, a Gospel influence, and even a splash of Reggae. "In My Storm" utilizes a motivating beat and excellent harmonizing background vocals done by the artist herself as well as double lead vocals. The Caribbean-influenced "Pass the Word" (feat Monty G)" adds a different flavor to the CD with its spiritual lyrics and reggae style and grace. Altogether, this album serves as a full musical experience for R&B lovers and is well worth hearing. Once again, this project was written and produced by Aloa's husband/artist "rod". "Portraits From A Storm" is a vulnerable, beautifully crafted and highly personal piece of work that is centered towards the body, mind and soul. What a great way to get your groove back even while in a storm. Aloa Harris, a truly gifted chanteuse.
ByThe Book- Aloa Harris
Add a subheading
To classify this album as just R&B is misleading, as it contains a wide assortment of music styles. There is old time gospel mixed with soul, jazz with funk, rock with blues and even scat (jazz style vocals without words). Just when you thought you knew what to expect, Aloa manages to break the mould and breaks free of being labeled. This is her debut release that has been written and produced by her husband Rod who is also credited with piano, all other keys, acoustic and electric guitars, bass, drums, percussion, kitchen sink, and background vocals. I wonder if he plays them all at the same time live. Aloa only did the lead and background vocals, but to prove her brains alongside her strikingly beautiful model looks she has just received a certificate in ChristianMinistry from HopeInternationalUniversity. Aloa and Rod clearly make a synergistic combination. Aloa is a native of Freeport, Grand Bahama Island, Bahamas, who migrated to the United States as a child, and like many gospel artists learned her vocal talents growing up in the church. The funky bass lines excel throughout the album and are contrasted with the soulful rhythm guitar on the track "Give Me A Drink" inspired by the Biblical story of the woman at the well in John 4. This album reflects a formidably talented couple.